This is a Sponsored post written by me on behalf of Kaeng Raeng for SocialSpark. All opinions are 100% mine.
It's definitely true that I need to get in gear to get swimsuit ready.  We're going on a Family Vacation to a Florida Beach in just under 2 months and honestly, I am not there.  I've started an exercise program to get me in shape and ready for a run/walk race in July, but my diet is not where it should be.
I try to eat healthy, I really really do.  But sometimes convenience foods are, well, just too convenient.  But since I started using my new blender, I've really been doing better at my intake of raw fruits and vegetables and I've had additional support from Kaeng Raeng lately too!
Kaeng Raeng is an all natural product that is vegan, gluten, caffeine, and soy free.  Their meal replacement pouches contain NO artificial flavors, colors, preservatives, laxatives, or stimulants!
But probably my favorite part of the Kaeng Raeng system is this is not a starve yourself type of cleanse!  They encourage you to use the packets on their own, in a dairy-free drink [I've been using almond milk] and continue to eat raw fruits and vegetables during your cleanse.
Kaeng Raeng, which means "be healthy be strong" is a great, affordable cleanse for everyone – beginner and master cleansers even, with 3 and 6 day programs.  They even have a fabulous quiz that will help you decide which is best for you!
There are 3 flavors and each really is pretty delicious.  I found that mixing the Kaeng Raeng cleanse packets in with my morning smoothie was my favorite way to enjoy them.  The "Joyful" packet – a mix of Strawberry, Raspberry, and Pineapple" was a great breakfast addition!
If you don't have the option of adding to a smoothie, the cleanse is still an affordable option for you.  It makes a great replacement for meals when you're on the go too, as it mixes well with almond milk and tastes great – I like to make mine really cold and take it with me when I'm dropping Sophia off for preschool!
If you're like me and need the extra help to get swimsuit ready, Kaeng Raeng is a great choice.  You can purchase the cleanse on their website, at select Whole Foods stores, as well as Kaeng Raeng on Amazon.  If you've tried the cleanse and you leave a review on Amazon.com, you'll also receive a 15% off coupon for your next order!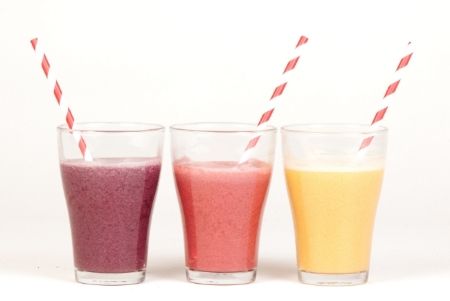 Why do YOU want to try a Vegan Cleanse!?
This giveaway will close on Sunday, April 13th at 11:59 pm EST.  A winner will be chosen at random and emailed.  Giveaway is open to US residents, 18+ only.  No purchase necessary.  Giveaway Winner: Cynthia S.