Thank you for your interest in Advertising on Lindsey Blogs formerly So Easy Being Green.
This blog is a PR friendly blog.  The Author has over 6 years of blogging experience, as well as Social Media Relations.

There are several different types of advertising available on Lindsey Blogs.  For detailed information on current statistics, please email me at lindseygblogs@gmail.com.
Lindsey Blogs at SEBG is a member of the following networks: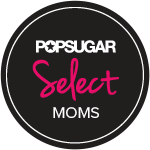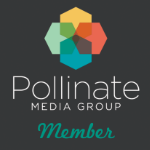 Sidebar Advertising:
Prime Exposure on one of the Fastest Growing "green" Blogs on the Web.
All ad are personal ads that are approved by me.
Elite Advertising at a very inexpensive rate.  Advertisers will be selected on a first come, first serve basis.
Your ad will direct to the Landing Page of your choice.
Sizes Available: Large [325×325] at the top of all ads.  Small [125×125].
Pricing:  Available in 1-12 month increments.  Please email me for pricing.
Sponsored Posts and/or Giveaways
I do write and/or accept Sponsored Guest Posts on Lindsey Blogs from time to time if I feel like the subject could be a great collaboration between us both.
Giveaways are a fantastic way to gain new social media followers and potential customers.  If you have a product that you would like to giveaway on Lindsey Blogs, we can discuss options that are mutually beneficial to us both.
Interested?  Email me for my Sponsored Posts Media Kit and Pricing.
Reviews and/or Giveaways
Mommy blogged reviews and/or giveaways are another great form of advertising and a way to gain new customers for your business. I am open to performing and writing reviews that fit my family's lifestyle.
My family consists of: my husband and I, who are just starting our 3rd decade, and our two daughters, a 6 year old and a 4 year old!  I will consider any product, but my particular interests are items that are eco- and family-friendly.  To see if I'm a good fit for your business or product, read more about me and my family.
As my focus is primarily on content, all reviews will be placed in a content-type post and will only be accepted if they are a good fit for the Lindsey Blogs readership.
There are times when my review calendar is full, that I will refer companies and businesses to Sponsored Giveaways and Posts.
Giveaway Policies:
Must meet a $50 product minimum.  If minimum is not reached, compensation to reach minimum must be met.
You will provide a full-size product to me for review purposes, free of charge (including shipping). The review item will not be returned.
Please allow 3-4 weeks of receiving the product, for the review to be posted, unless we discuss otherwise.
For giveaways, sponsors can request a total of up to 3 entry options on Giveaway Form.
If you are interested in any of these Advertising Options, please email me at lindseygblogs@gmail.com to set up a collaboration.